The Riviera Maya is attracting more and more families looking for a place to relax and enjoy, as this is an ideal destination, with beautiful beaches, eco-parks and archaeological areas. Traveling with young children can be complicated and stressful. Costs, duration of tours or high temperatures make it difficult for children to enjoy some of the popular activities in the area.
Whether you're planning to visit this beautiful area, or you're lucky enough to be called a local; you need to know there are plenty of things to do without spending too much. Here are some suggestions of ideal activities for young children, which do not require a huge investment.
Visit the route of the cenotes
The route of the cenotes is a destination with great potential, but without the high costs and crowds in the Riviera. You can visit one or more cenotes and enjoy their refreshing and clear water.
It is important to plan ahead for this trip because most cenotes do not have any restaurant services. Take food and beverages with you or even better plan a picnic or a barbecue at the cenote of your choice.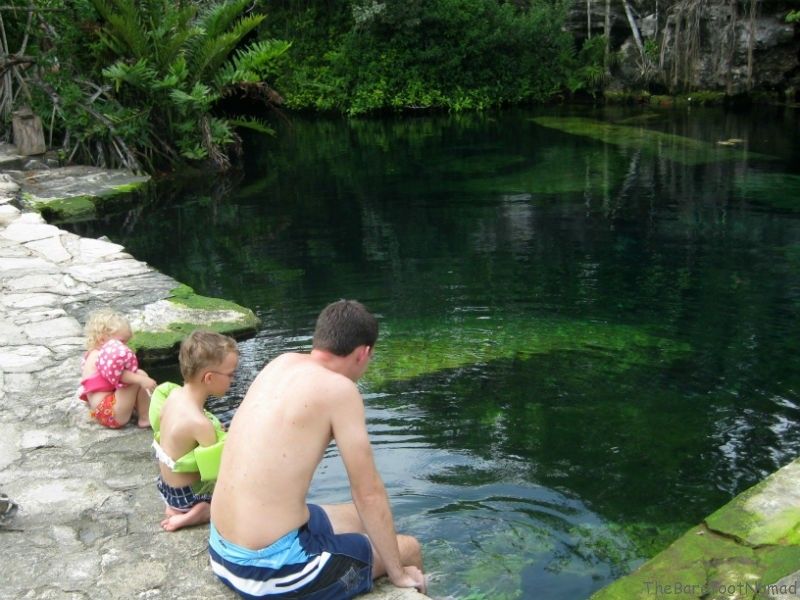 Explore the beautiful archaeological site of Xel-ha
If you are travelling with young children, this is an ideal place to spend a morning full of adventures. This archaeological site is located opposite the famous park Xel-Ha and cost of entry is approximately $3 USD or 50 pesos.
Some of the reasons Xel-ha is attractive for the little ones are:
The area is shaded by large trees, with a constant breeze coming from the sea.
The buildings do not exceed 3 meters (10 ft.) high which makes them ideal for little explorers to climb.
The visit can be done in about an hour, enough to run around and have fun but without getting bored or complete exhaustion.
Additional if you want to reduce your expenses you can visit on Sunday, the entrance is free to residents and nationals with a valid photo ID. If you want to add more fun, you can organize a treasure hunt, a picnic or a photographic safari; your kids will love this place!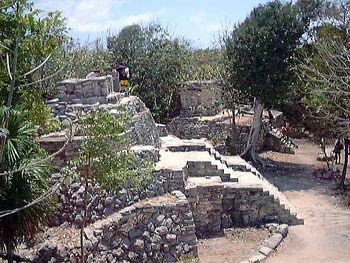 Visit Playa Los Pinos
This beach is located on the outskirts of Playa del Carmen, and it is a local favorite. Although this area is not developed, visitors love its pristine beaches and the natural cenote that creates natural pools; ideal for the little ones to play in.
Remember that this area does not have any services, you need to take food and beverages with you as well as chairs, umbrellas, hammock or whatever you think you might want.
Do not let the high costs and rambunctious kids stop you from enjoy some good old family time. Follow our advice and enjoy some kid friendly wonderful experiences without breaking your budget. If you want to know more about family life in the Riviera Maya, follow our blog!
Valle Bambu is the ideal place for your family home as it offers: security, beautiful common areas and an ideal central location. Valle Bambu is the best place for family life in the Riviera Maya!