When it comes to finding the ideal home in the Riviera Maya, there are thousands of options available: lots, houses, and apartments. There are options for every taste and budget. If you are looking for a family-friendly subdivision in Playa del Carmen, Valle Bambu offers the ideal balance between privacy, security and easy access to major areas of Playa del Carmen.
Valle Bambu is unique. It gives its customers the option to personalize their home. From the location, the facade, the layout and equipment- you decide what fits your needs and budget. Our premium homes will be built to fit your needs and taste.
Bosque de Bambu is a residential development located in the premium area of ​​Playa del Carmen: Valle Bambu. Valle Bambu offers its residents easy access to the main roads, shopping malls, private on-site school, parks and playgrounds and even a pet park.
If you are curious to see the kind of options available in Valle Bambu Homes, you can find more information here. Our web site allows you to know and personalize your home in 5 easy steps:
Choose your prototype:
As in all developments Bambu home: it offers prototypes that have from 2-4 bedrooms, one or two floors in private clusters with unique amenities.
Choose your layout:
You can choose an extra bedroom, a TV room, a balcony, etc. The idea is that you choose what best fits the needs of your family.
Choose a Facade:
Valle Bambu Homes offers modern facades with natural stone finishes, and other premium materials. Each prototype offers three different styles, so you can choose your favorite.
Choose your Lot:
We are different from others because we allow you to choose the exact location of your lot, as well as its dimensions and orientation. This is a great plus and something you can not find in other developments!
Get your profile,  with all your specifications and estimated build time:
Our website will allow you to customize your dream home, and get the estimated final price with each of your specifications and the estimated  time to finish your home. Get inspired,  visit our beautiful model homes and create the house of your dreams.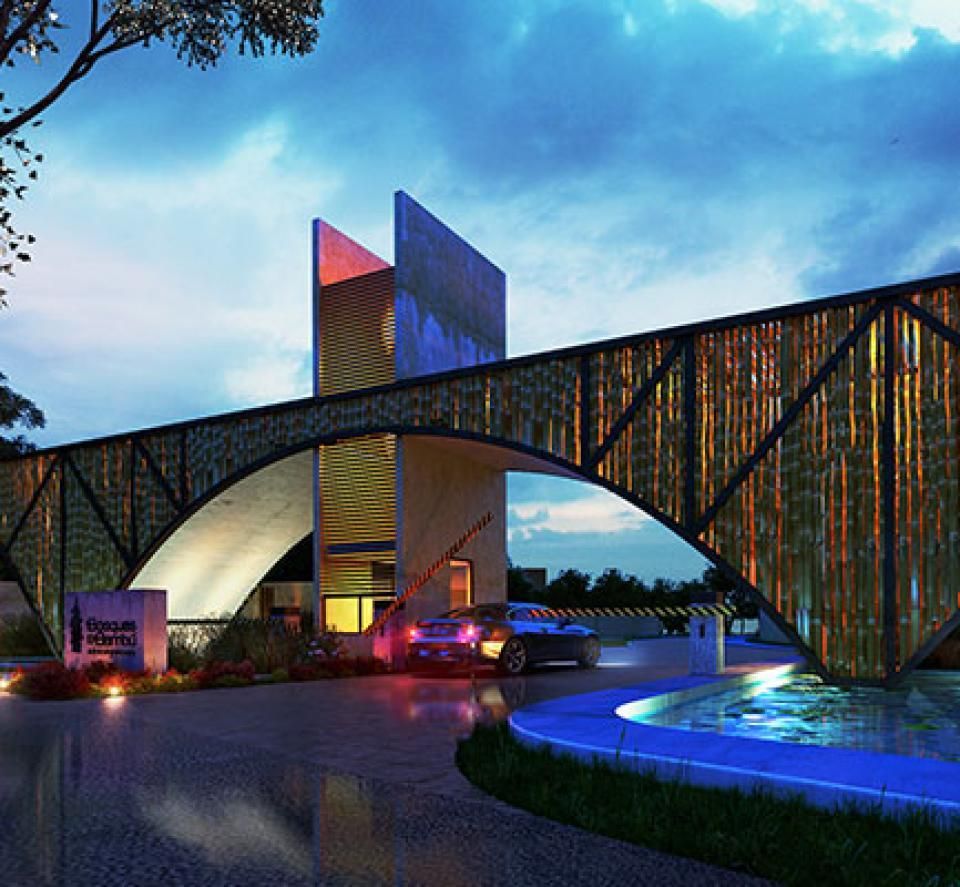 Our homes are selling fast! The 3rd phase offers exclusive access to a beautiful natural pool. Come and see our homes and start creating the best possible place for you and your family! Valle Bambu is surrounded with nature and offers its residents all the services and amenities. Bosque de Bambu  is the ideal place to build your home in the Riviera Maya!